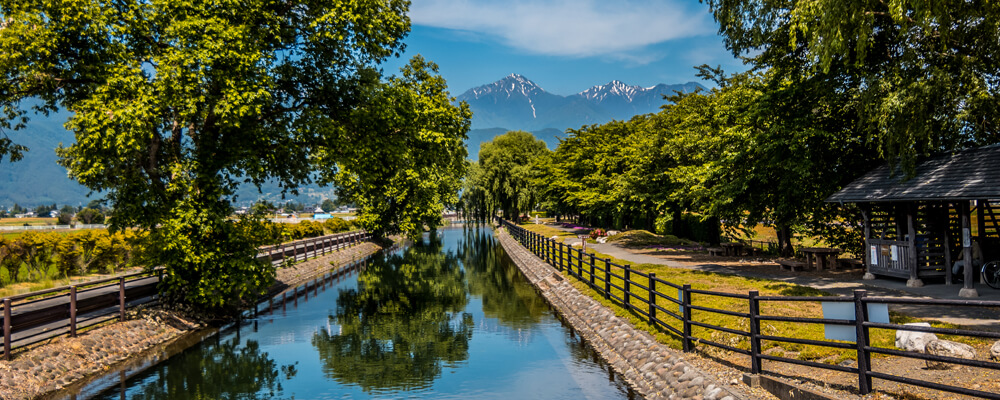 In order to develop about 1,000 hectares (2,500 acres) of rice fields in 10 villages, Magoichiro Todoroki and others conceived of drawing water from the Narai River on a gentle slope of 1/3000 that followed the contours of the alluvial fans at an elevation of about 570 meters. Without modern surveying instruments or civil engineering technology, they finished this tremendous feat of construction in the astonishing span of a mere 3 months, laying the foundation for Azumino to become one of the great granaries of the prefecture.
You can see the wondrous sight of its gentle flow turning toward the Northern Alps, to all appearances disregarding the laws of nature and climbing the mountain.
Selected as a World Heritage Irrigation Structure and one of the 100 Select Irrigation Canals, it makes a beautiful scene throughout the four seasons with the Northern Alps for a backdrop.

Information
| | |
| --- | --- |
| address | Azumino City |
| since | 1816 |